Jackson is a senior at Arlington High School. He started flying several years ago so he made arrangements to have his senior portraits taken with a 1930s passenger plane at Harvey Field in Snohomish. We only had about 45 minutes so we had to work fast!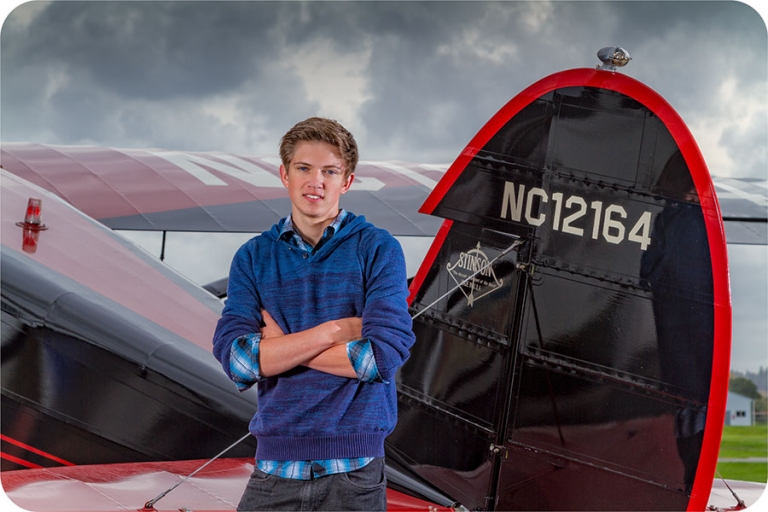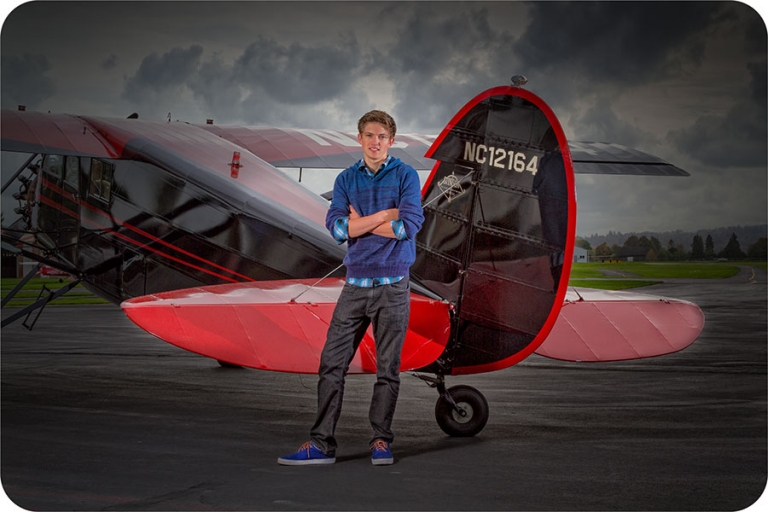 Resources for Portrait Photographers:
Are you interested in growing as a portrait photographer? We provide much needed support for new and experienced portrait photographers at
F/Stop Spot
. I also co-developed a posing app called
Pocket Poser
™ designed to help portrait photographers learn how to pose. Head over to the F/Stop Spot and connect with me!